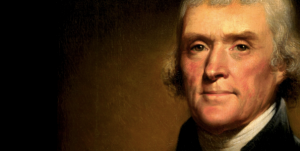 TO DRESS SALAD
This is a popular salad recipe that would have been served at Monticello and throughout Virginia in the early 1800's (The Virginia House-wife by Mary Randolph, 1827).  The salad would have been made by Chef James Hemings for Jefferson's Table.  Although salad is known to us year-round, it was seasonal in early America and was served between the main meal and the dessert, not as an appetizer. This version has a mustard/vinegar dressing.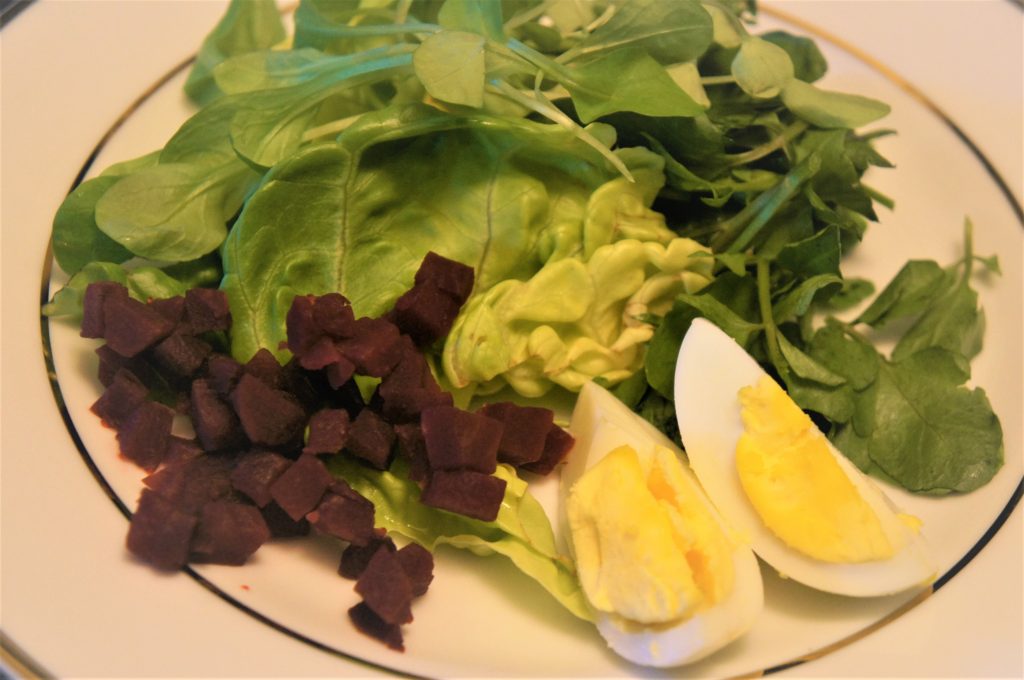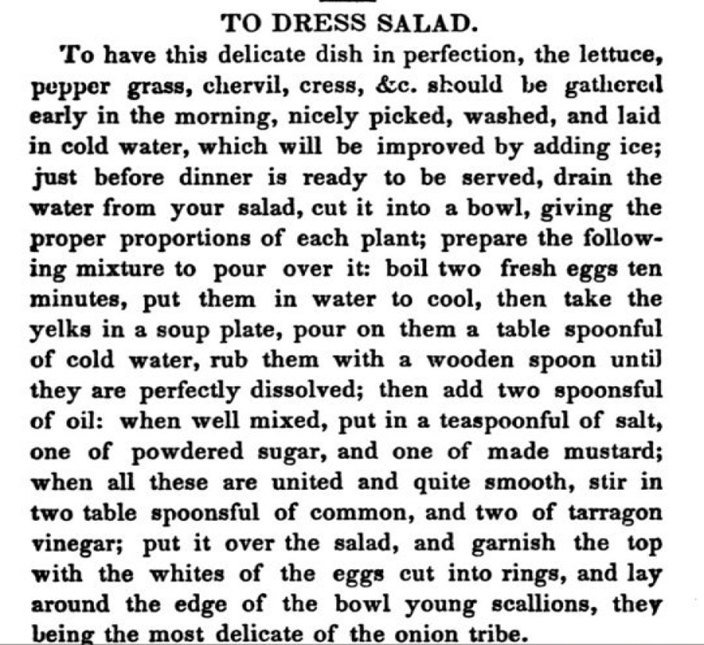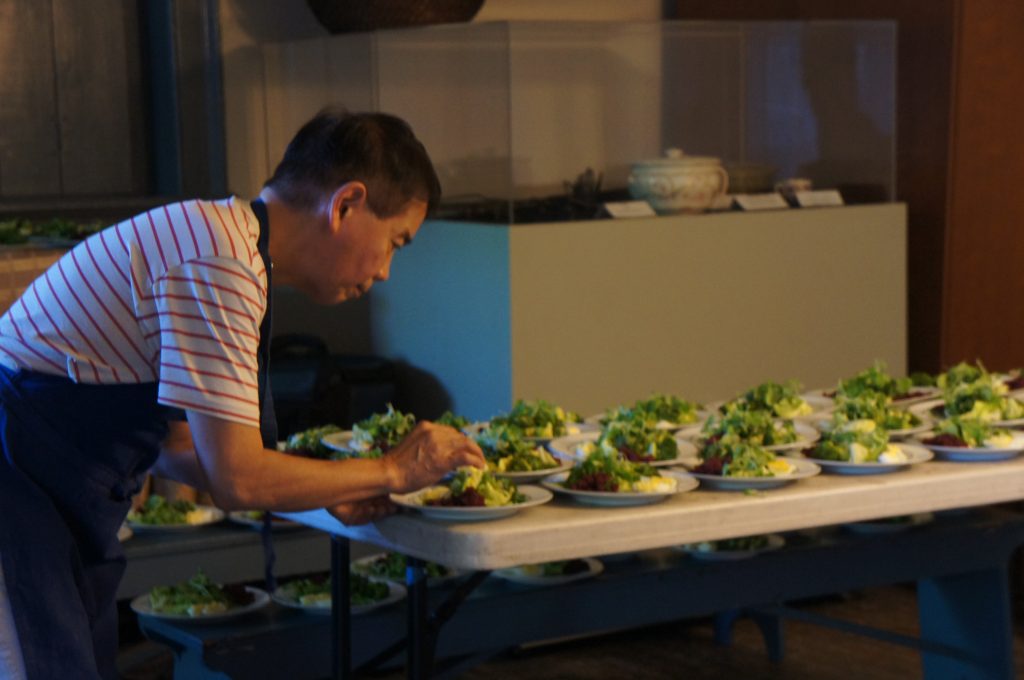 TO DRESS SALAD. 21st Century Adaptation of the Mary Randolph Recipe.
2 small heads of Tennis Ball Lettuce (Boston Lettuce)
1 small bunch of fresh Parsley
1 small bunch of fresh Watercress
1 small head of curly Endive
1 small bunch of Scallions or Spring Onions
2 Large Eggs
Cold Water
2 Tbsp. Salad Oil (Olive or Canola)
1 tsp. salt
1 tsp. sugar
1 tsp. grainy mustard
2 Tbsp. White Vinegar
2 Tbsp. Tarragon Vinegar
Hard boil your eggs and set them aside in cold water.
Separate the leaves of the lettuce and endive, trim your parsley and cress stalks from the leaf sprigs and wash them thoroughly in cold water.
Drain your greens well and coarse cut the lettuce and endive.
By handfuls layer your salad greens on a large plate starting with the lettuce on the bottom, then endive, cress and parsley. Make each layer a little smaller than the previous to show a layering effect.
Shell your hardboiled eggs and cut them in half by the middle, not the length. Gently remove the yolk so the white remains in two halves.
Put the egg yolks in a medium bowl and with a tablespoon of cold water mash them gently with a wooden spoon until dissolved
Add the oil, salt, sugar, mustard and the two vinegars to the egg yolks and blend thoroughly with the spoon.
Pour the dressing over the greens as evenly as possible.
Slice the egg whites in rings and circle them around the middle center of the salad.
Chop of the long green parts of the scallions (leave a little green stalk on them) and slice them length-wise and place them around the outside of the egg whites. Ready to serve!
21st Century Recipe from: https://www.colonialwilliamsburg.org/#Randolph