Corn Soup: Georgia O'Keeffe Kitchen
Serves 3
2 cups corn kernels
2 cups milk
1T. minced onion
1T. soup mix (optional)
Herb salt, to taste
Chives or parsley, as garnish
Put the fresh, raw corn in a blender container. Add the milk, onion, soup mix, and herb salt. Blend at the highest setting for about 15 seconds.
Use a pestle to push the liquid through a sieve into a pan. Heat the soup slowly, stirring it continuously as it thickens.
Serve immediately, do not simmer. Garnish with finely chopped chives or parsley.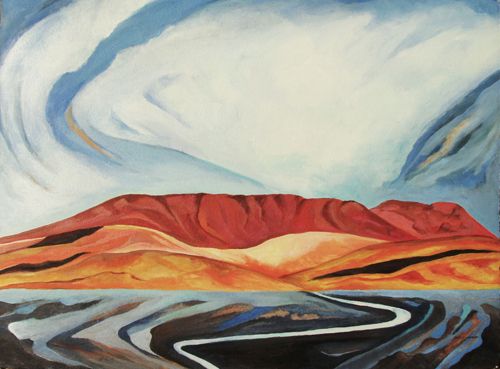 Soup Mix:
1-1/2 cups powdered milk
1 cup soy flour
½ cup kelp
1 cup brewer's yeast
Source: A Painter's Kitchen – Recipes from the Kitchen of Georgia O'Keeffe, Margaret Wood, Museum of New Mexico Press, 2009.